Rosetown Natural Health
Stay healthy, naturally!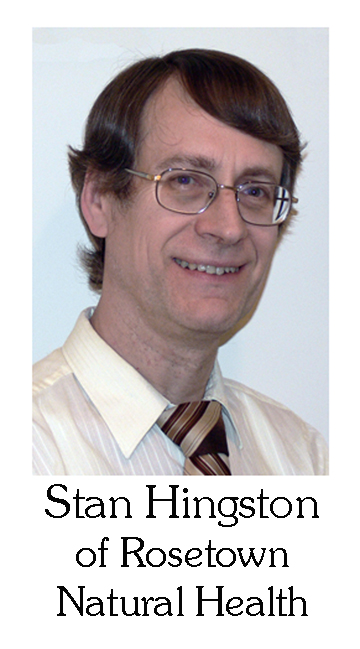 Hi, and welcome to the new website of Rosetown Natural Health. We are a small natural health clinic and health food store located in Rosetown, Saskatchewan, Canada. Rosetown, with a population of about 2,500, is just over an hour's drive south-west of Saskatoon on Highway 7. Rosetown Natural Health is owned and operated by Stan and Donna Hingston of Rosetown. We have been serving Rosetown and area since October 1987.
We offer a variety of products and services to help you stay healthy. Services include:
massage therapy (click button on left)
quality health products (click Products button on left)
Ideal Protein weight loss program (click button on left)
Product Ordering
We offer a variety of quality supplements and health products. To see our complete list of product lines click the Products button in the menu on the left. (It may not open in some versions of Chrome). If we don't have what you want in stock, we can order it in, usually within a week. Mail orders are welcome - we have shipped orders as far as London England and Peru.
Shipping (by Canada Post) in Canada is included with most orders over $50. Additional discounts may be offered on larger orders.  GST (5%) will be added to Canadian orders and PST (5%) to Saskatchewan orders on applicable products.
Payment by Visa and Mastercard are accepted on phone or email orders.
Please phone, fax or email for prices and availability of the product you are interested in.
Stan's "Stay Healthy Naturally" column
In March 2009 I started a weekly ad column in the Rosetown Eagle newspaper.
To read these articles, now numbering over 300, click the "Eagle Ad" button on the left.
Drop in and say "Hi!"
When visiting Rosetown, drop in to our store, located at 311 Main Street (beside Home Hardware).
Our hours are Monday - Saturday from 9:00 to 5:30. In lieu of holidays we close Saturdays through July and August and on most long weekends.